New In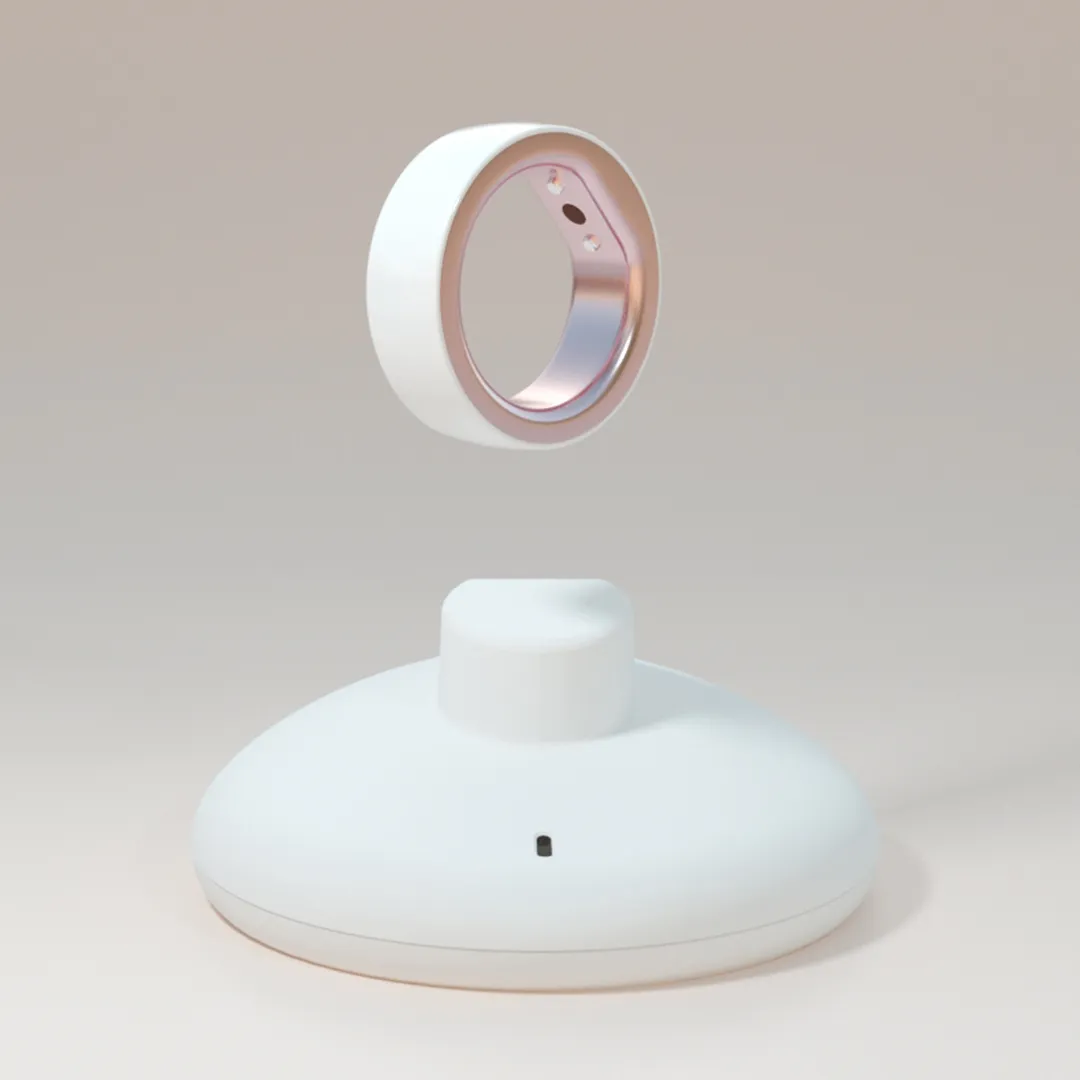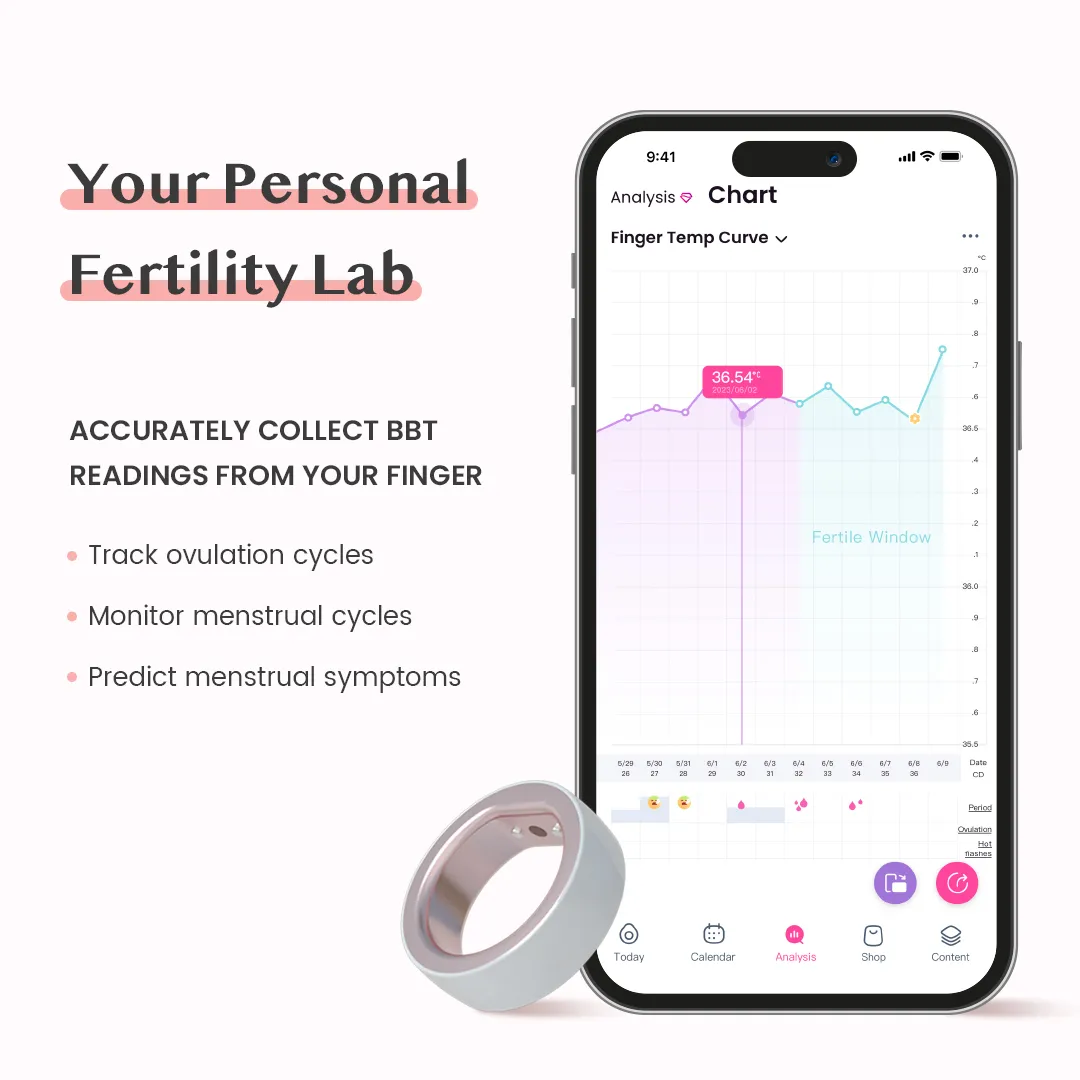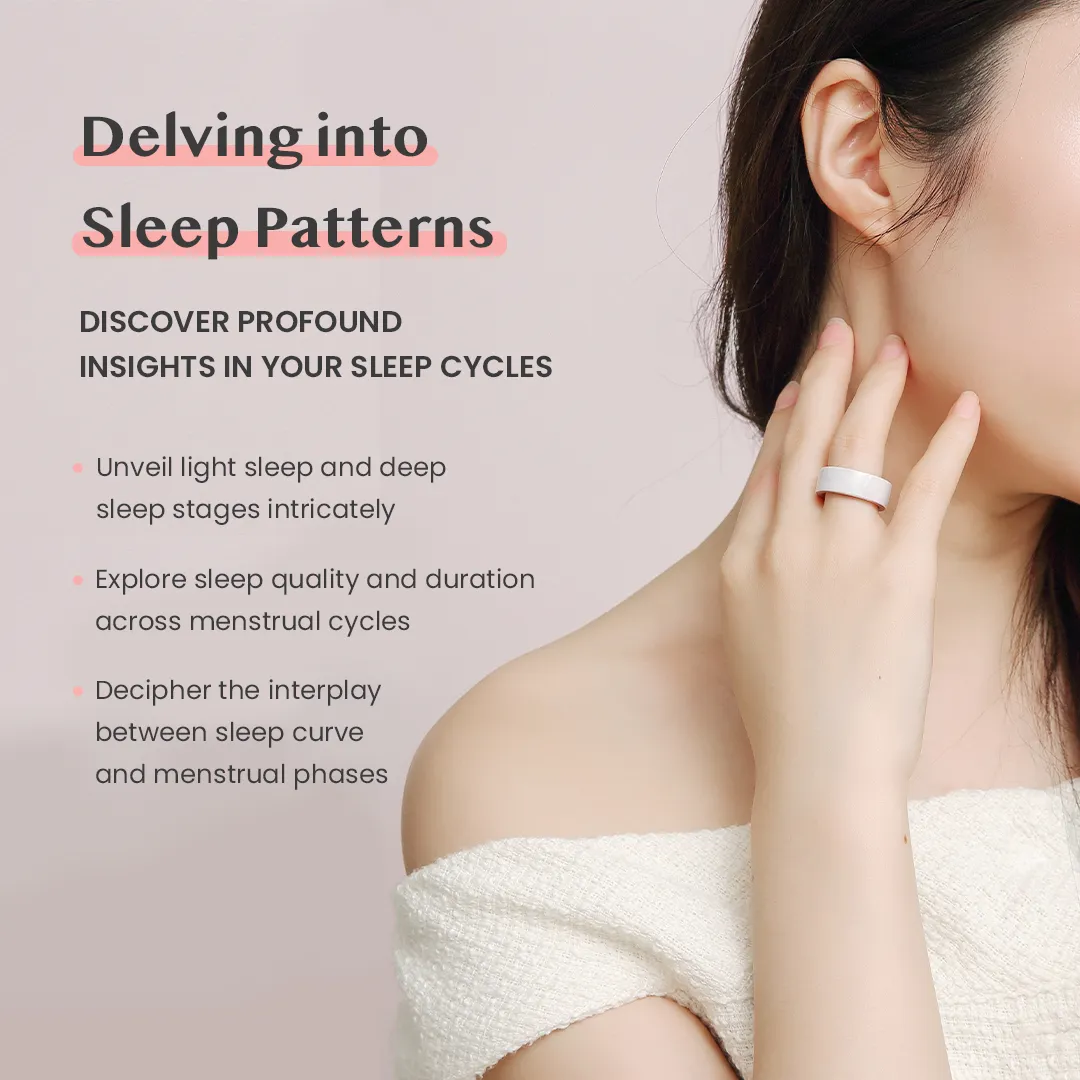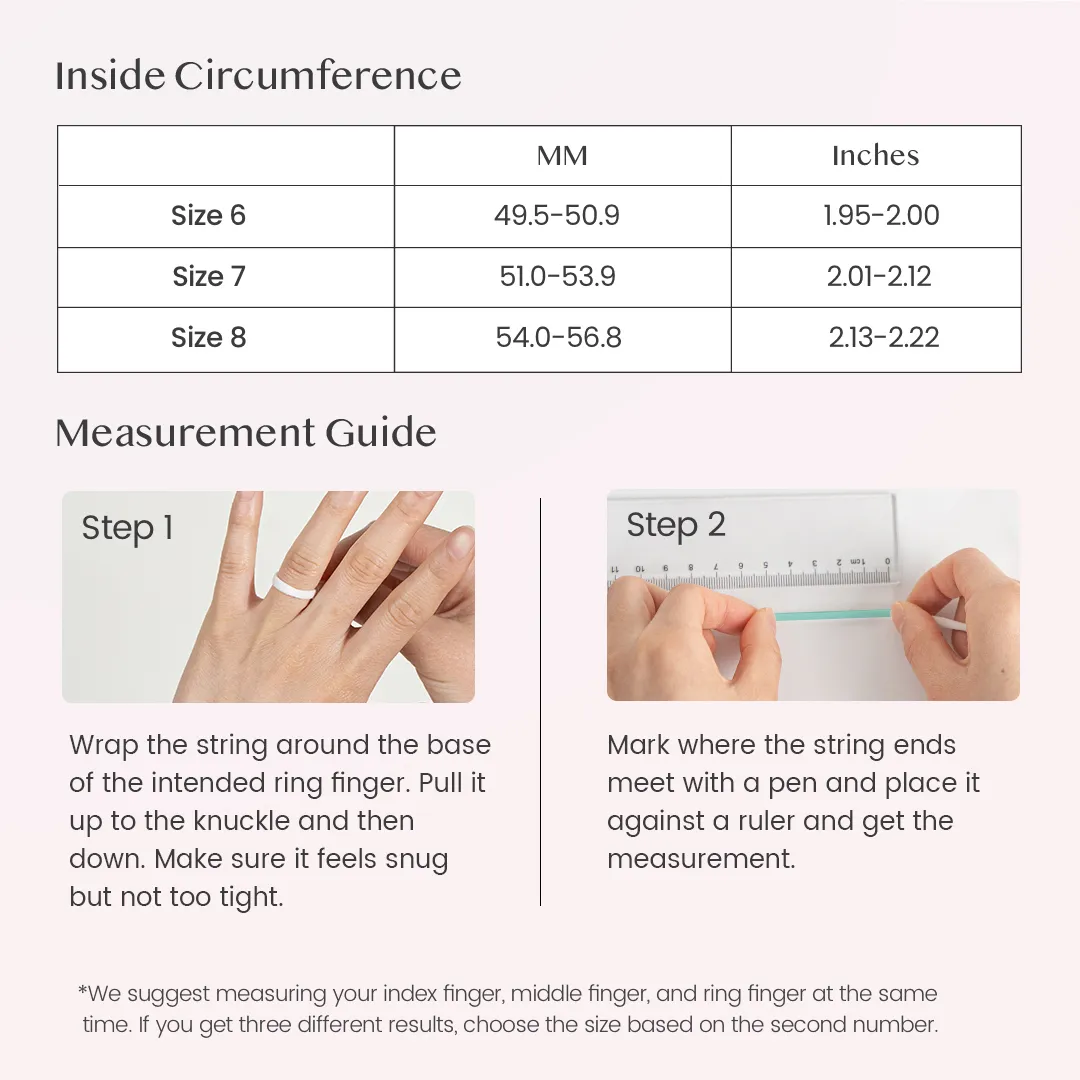 Femometer Smart Ring for Ovulation Tracking Size 6
20% OFF Sitewide Use Code: HOHO20
Sales ends in
Add to Cart
Money back guarantee

Easy cancellation
Unique Benefits
Introducing the world's first wearable smart ring designed to optimize your chances of conception by fitting seamlessly integrates into your daily life.
Real-time BBT Tracking: Continuously monitor BBT for precise fertility insights.
Predict Fertile Windows: Plan conception effectively with ovulation predictions.
Uncover Sleep Patterns: Gain deep insights into sleep stages of different menstrual cycle phases and their impact on fertility.
Personalized Recommendations: Tailored suggest...
View More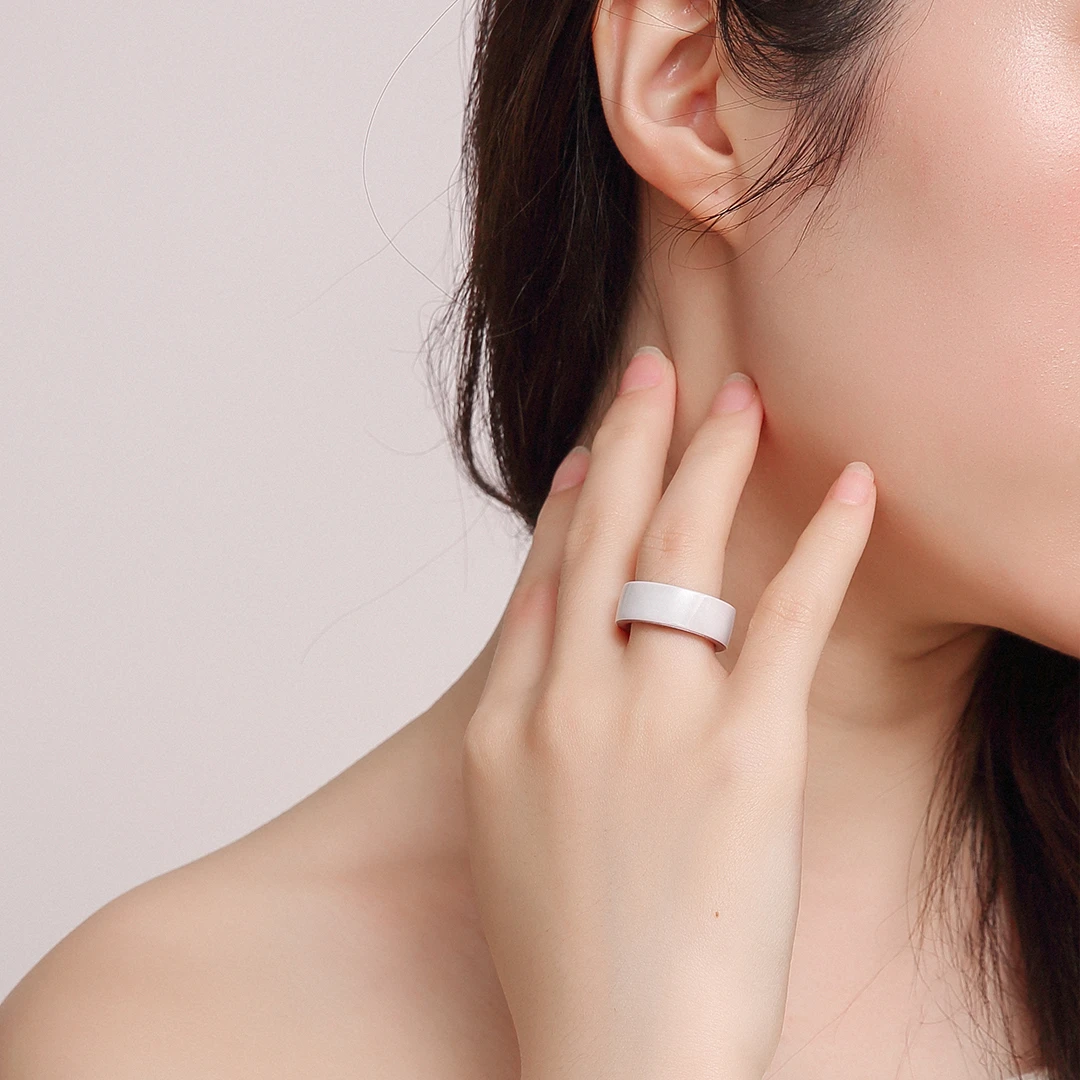 The Wearable Fertility Lab for Every Journey
Your intimate companion for embracing the delicate rhythm of your body.
Embark on a precision-driven journey with our revolutionary continuous real-time Basal Body Temperature (BBT) monitoring.
Dive deep into the intricacies of your fertility and sleep patterns, gaining crystal-clear vision into your ovulation and sleep cycles. Maximize your chances of conception, while expanding your understanding of your body.
Your Innovative Conception Companion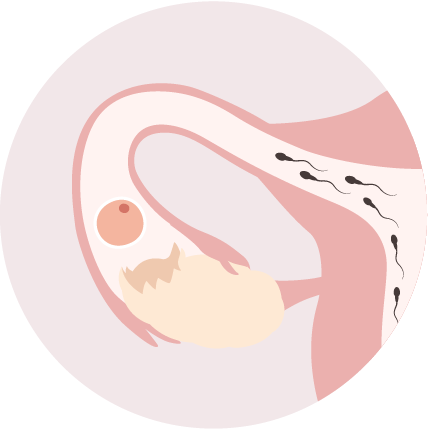 Ovulation Prediction
Accurately predict ovulation with real-time data, helping you identify your most fertile days and increasing your odds.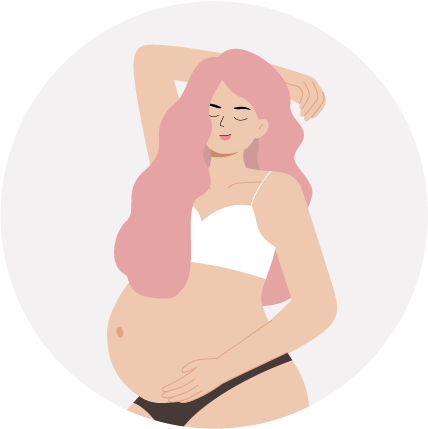 Conception Guidance
Personalized advice and notifications timed perfectly to support your family planning journey and optimize your fertility.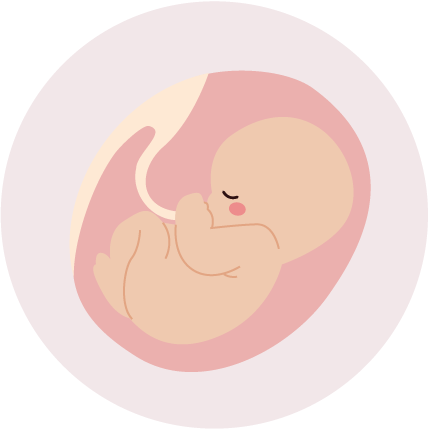 Early Pregnancy Monitor
Seamlessly track early pregnancy stages, ensuring you stay informed about your health for a worry-free pregnancy experience.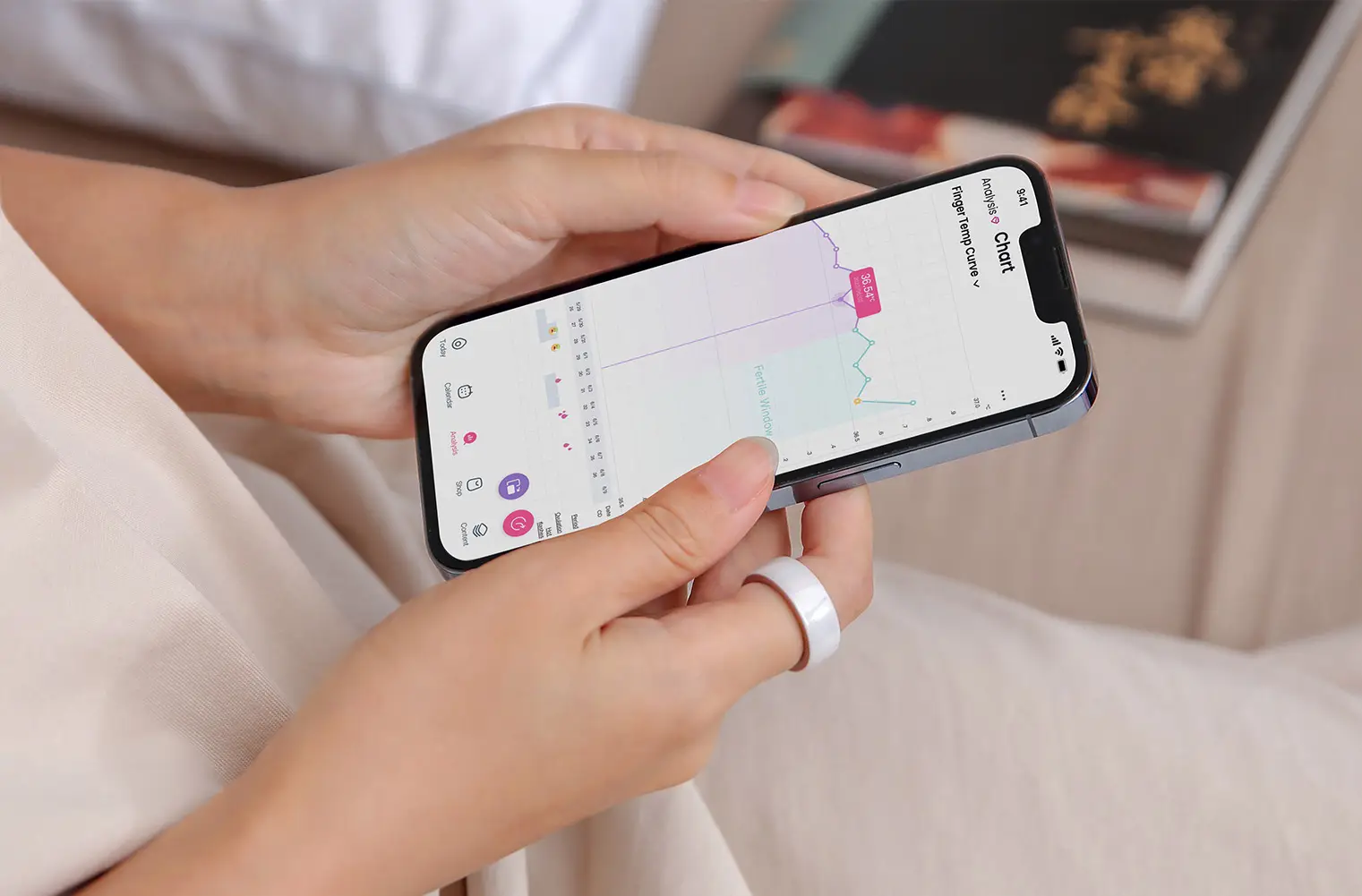 Your Fertile Window, Crystal Clear
Knowing your 'real' fertile window maximizes your conception rate.
Femometer Ring continuously collects your BBT readings throughout the night (we collect around 500 data points per sleep), ensuring precise data that reflects where you really are in your cycle. Trust in the accuracy of Femometer Ring to provide you with the most reliable information for your predictions.
Tracking Sleep in Sync with Your Menstrual Cycle
Uncover how your sleep differs throughout your cycle.
Did you know that sleep and menstrual cycles are closely intertwined? Femometer Ring goes beyond just fertility tracking by also monitoring and analyzing your sleep patterns throughout each phase of your menstrual cycle. Gain valuable insights into multiple areas of your health for a more profound understanding of your body's natural rhythms.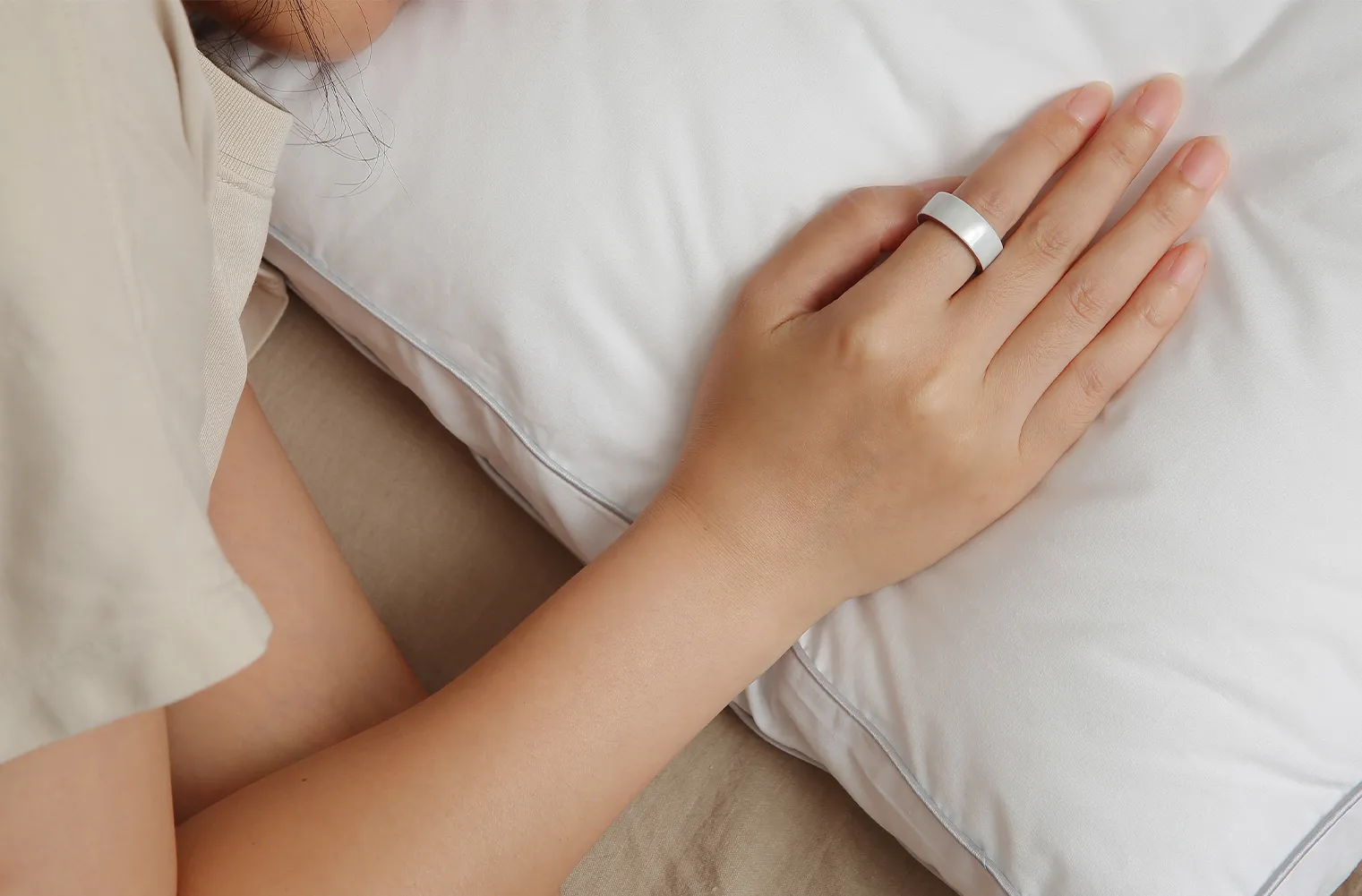 Harmony with Your Cycle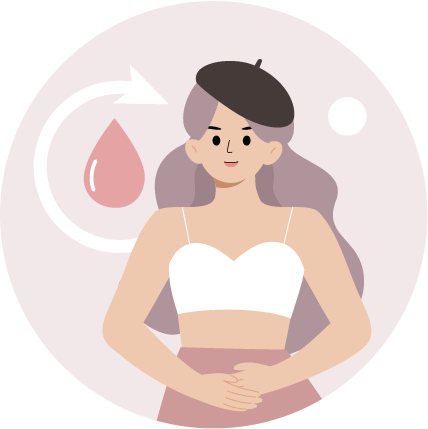 Period Insights
Anticipate your period with ease and precision with reliable cycle analysis and prediction. Effortlessly plan and prepare for your period.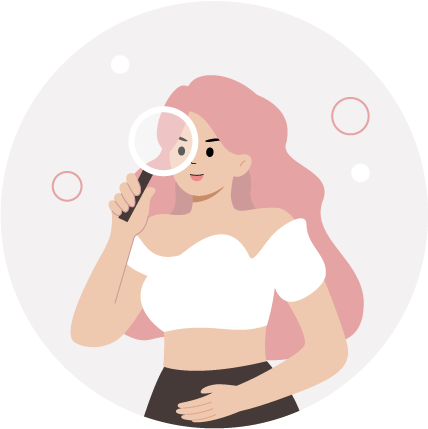 Menstrual Symptoms Forecast
Stay one step ahead of your body's signals. Forecast menstrual symptoms to empower yourself to manage them proactively, ensuring a smoother and more comfortable cycle.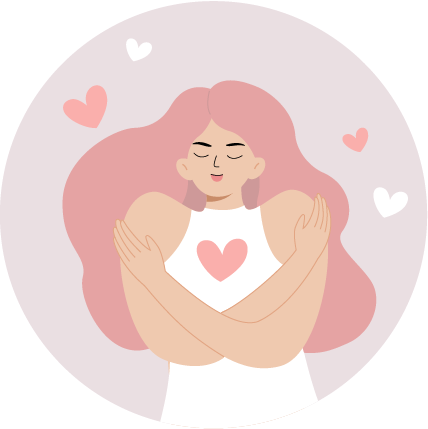 Connect with Yourself More
Foster a deeper connection with your body and emotions. Embrace self-awareness, balance, and harmony as you sync effortlessly with your natural rhythm.
Level Up Your Fertility Tracking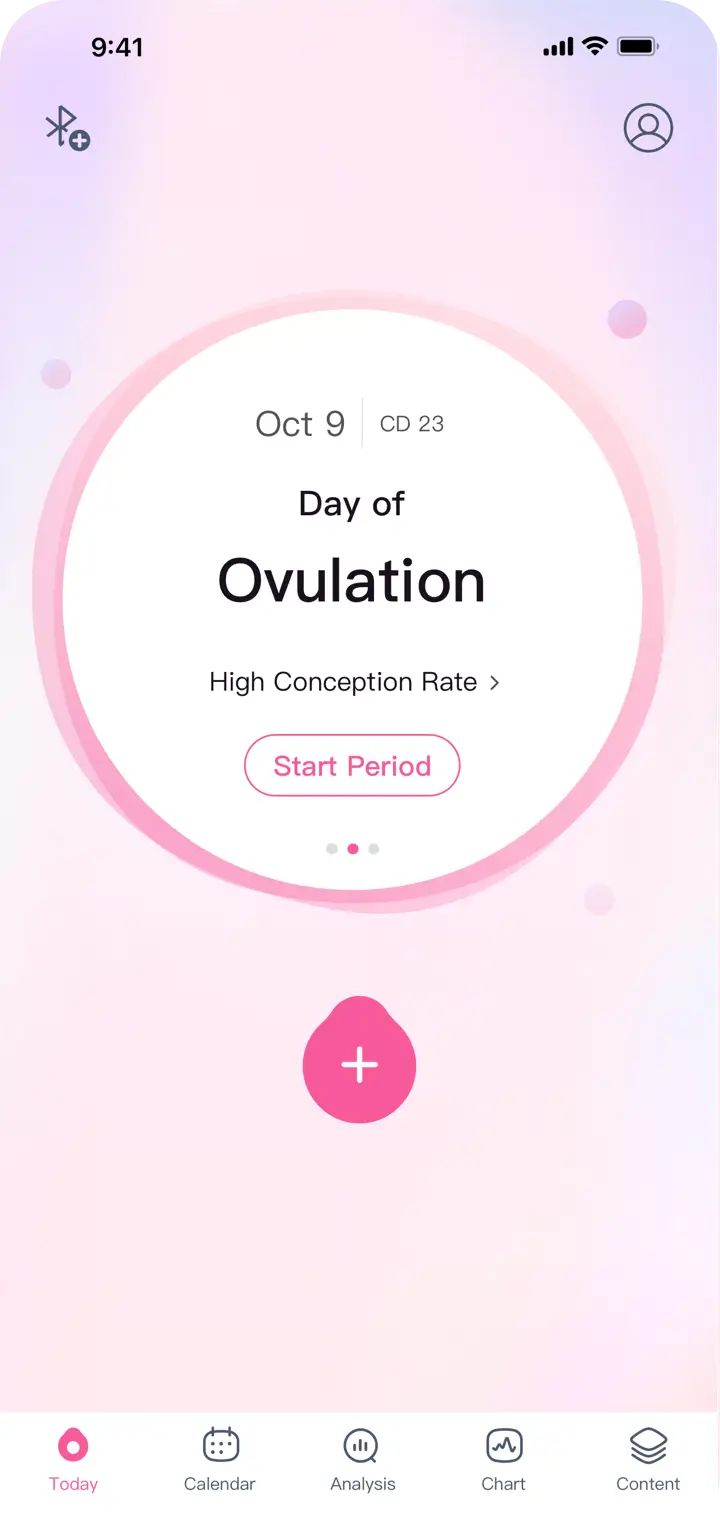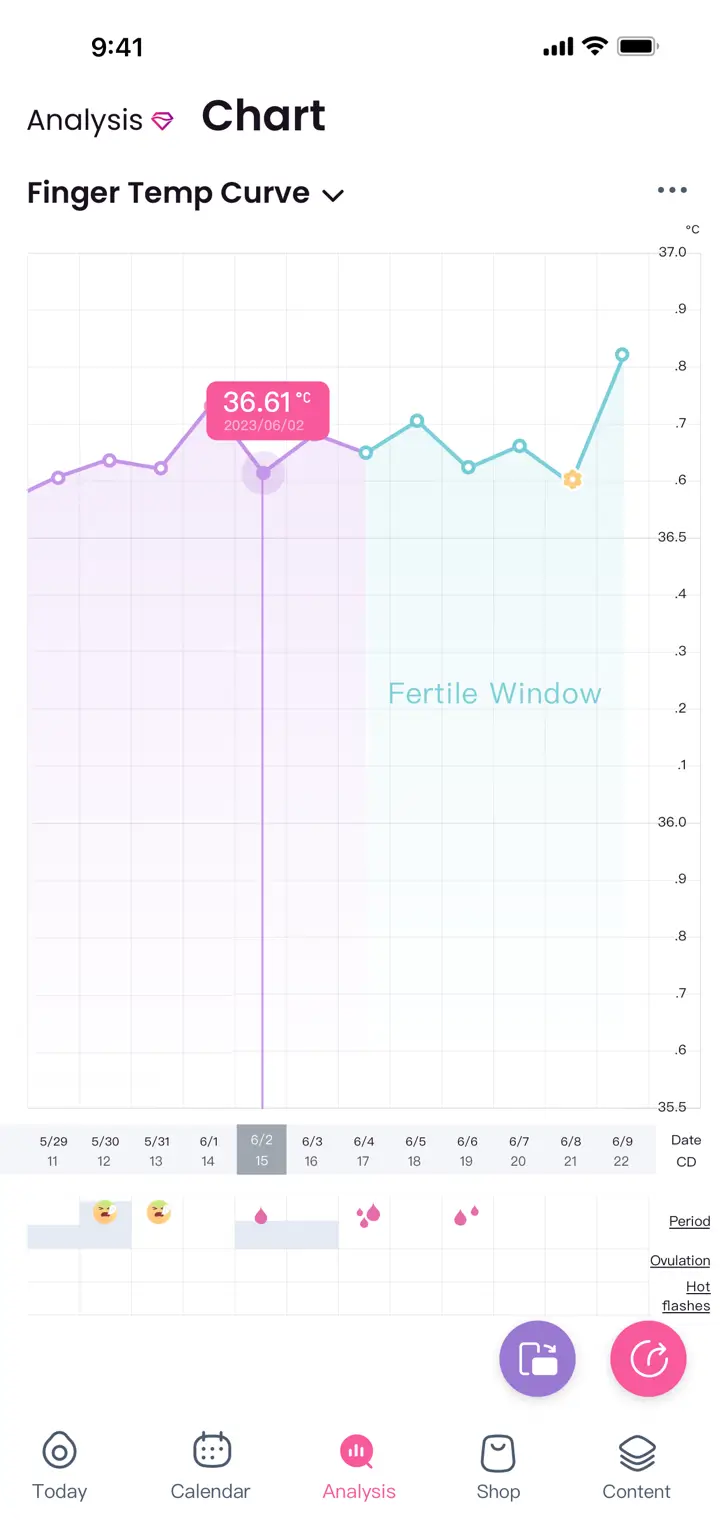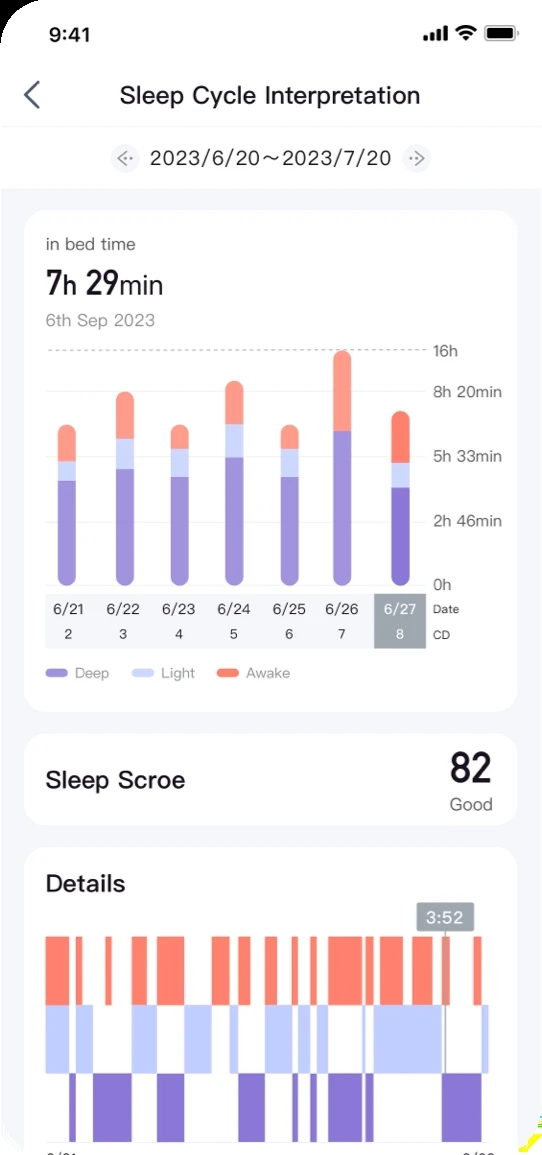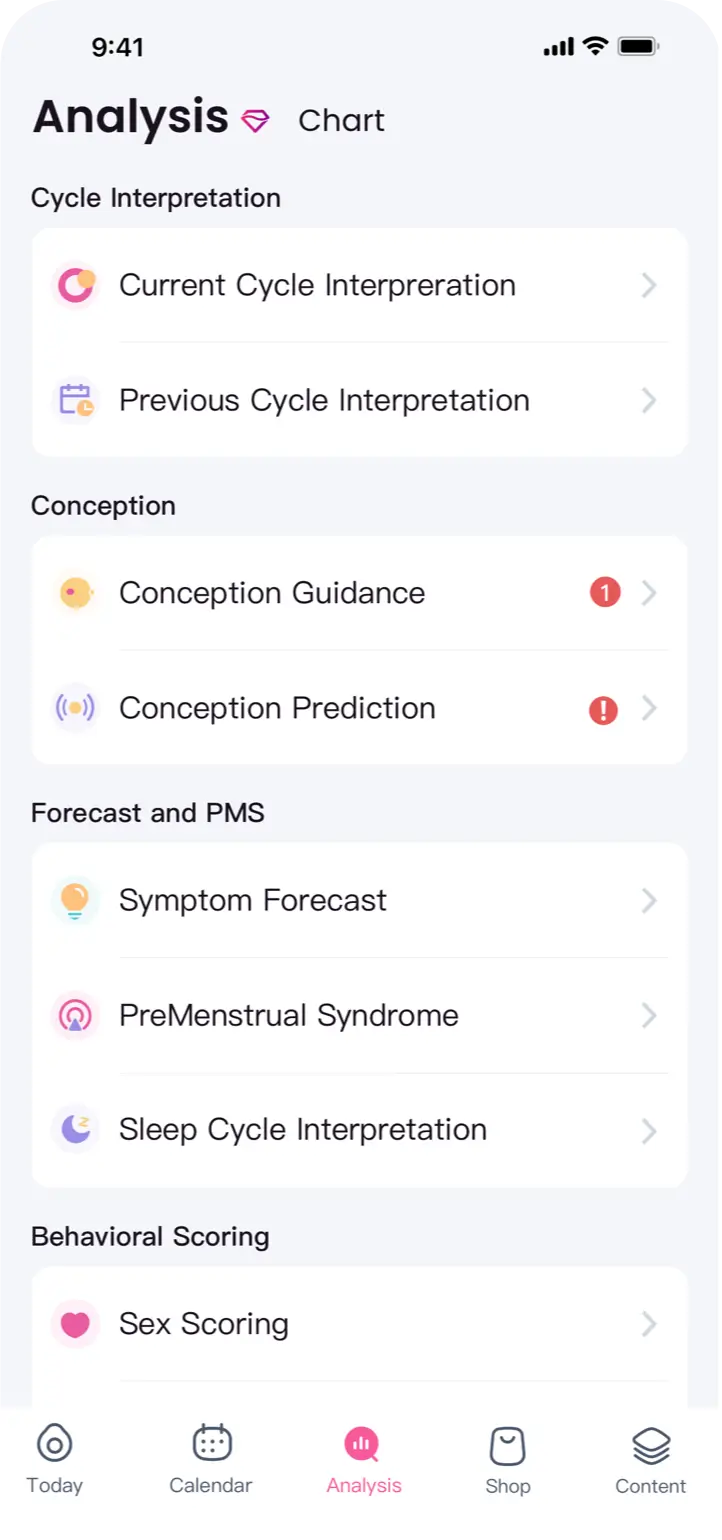 01. ——
Daily Insights for Conception Success
Navigate your fertility journey effortlessly with the Femometer. Discover your conception rate and receive tailored tips each day to optimize your chances. This fertility map ensures you never miss a fertile window. The more data you input, especially BBT info, the more accurate the predictions become.
02. ——
Clear Fertile Window
Easily identify your most fertile days with Femometer's Smart Ring and App. Clear BBT curves from finger temperature help maximize your chances of getting pregnant.
03. ——
Uncover Sleep Patterns
Understand your sleep patterns during different cycle phases with Femometer's Smart Ring and App. Awake time, deep sleep, and light sleep analysis provide valuable insights for fertility tracking.
04. ——
Daily Expert Guidance
Decode your body and receive daily expert guidance with Femometer's Smart Ring and App. Get cycle interpretation, conception guidance, prediction, PMS symptom forecast, and more for improved fertility.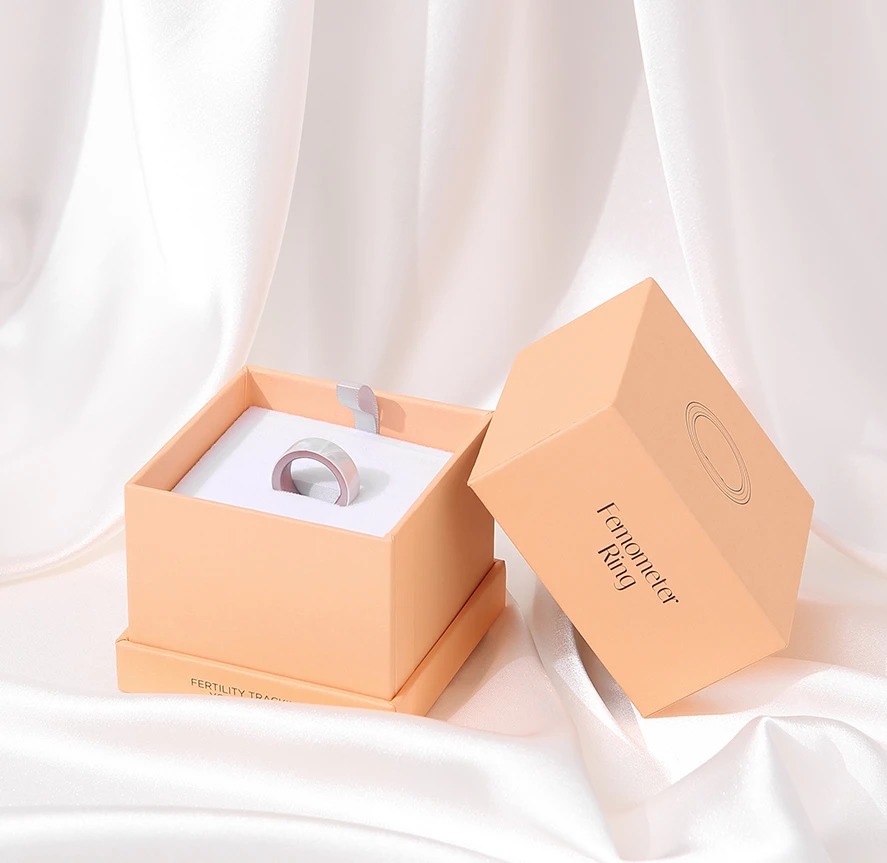 Natural Family Planning Starts Here
The World's First Smart Ring Designed for Fertility and Menstrual Tracking.
• Lightweight & Natural Fit
• Wear-resistant Outer Ring
• Charges Quickly
• IP68 Waterproof (Handwashing)
All-around TTC Support Integrated with Femometer App

• Predict Daily Conception Rate
• Advanced Cycle Insight & Analysis
• Recognize & Record Ovulation & Pregnancy Tests
• Learn from Experts & Get Daily Guidance
• Community Support & Knowledge Sharing
• Integrated TTC Essential Shopping Mall
FAQs
What is Femometer Ring used for?
Is there a subscription fee for using the Femometer App with the Femometer Ring?
Why is the ring temprature always lower compared to oral temperature measurement?
How to measure correctly to find the right ring size?
VIEW MORE